An archive of Mark Graver's selected print works from 2006 to 2013.
Here you can see some of the older print works and series I've made at the Wharepuke Print Studio.  Many of the themes, imagery and mark making explored in these earlier works have continued through into my current practice.  Most of the work is made using non-toxic printmaking acrylic resist etching techniques often combined with drypoint, chine-colle and carborundum.
2013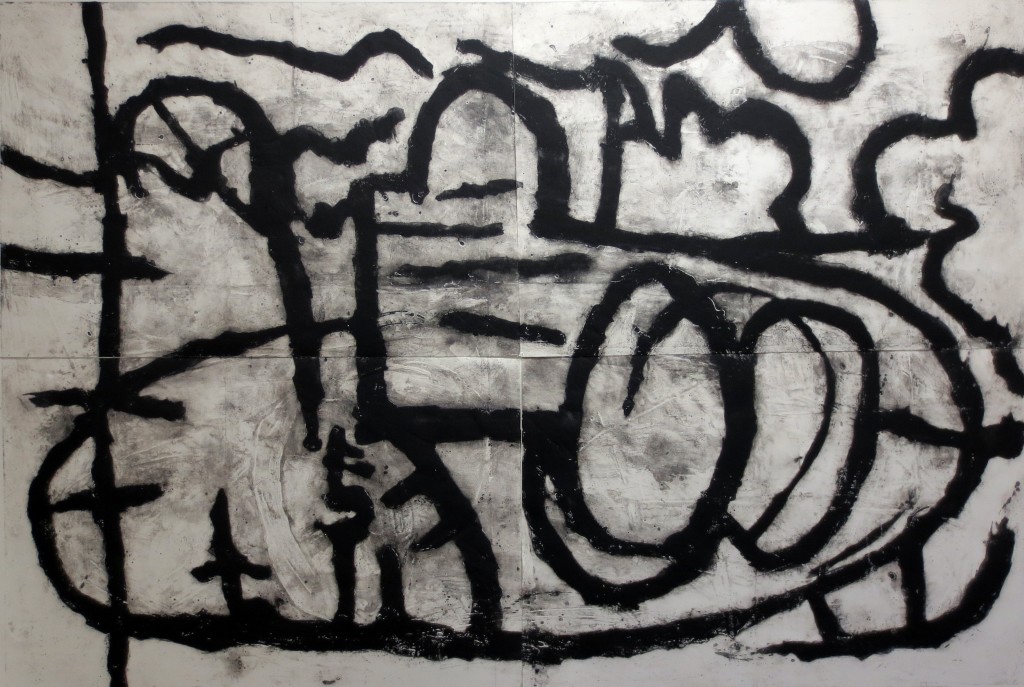 This collagraph/carborundum print is based on John Constable's painting the Hay Wain.  The print, in 4 sections, is the same size as the original painting and was made for the installation Constable Country shown at Art at Wharepuke.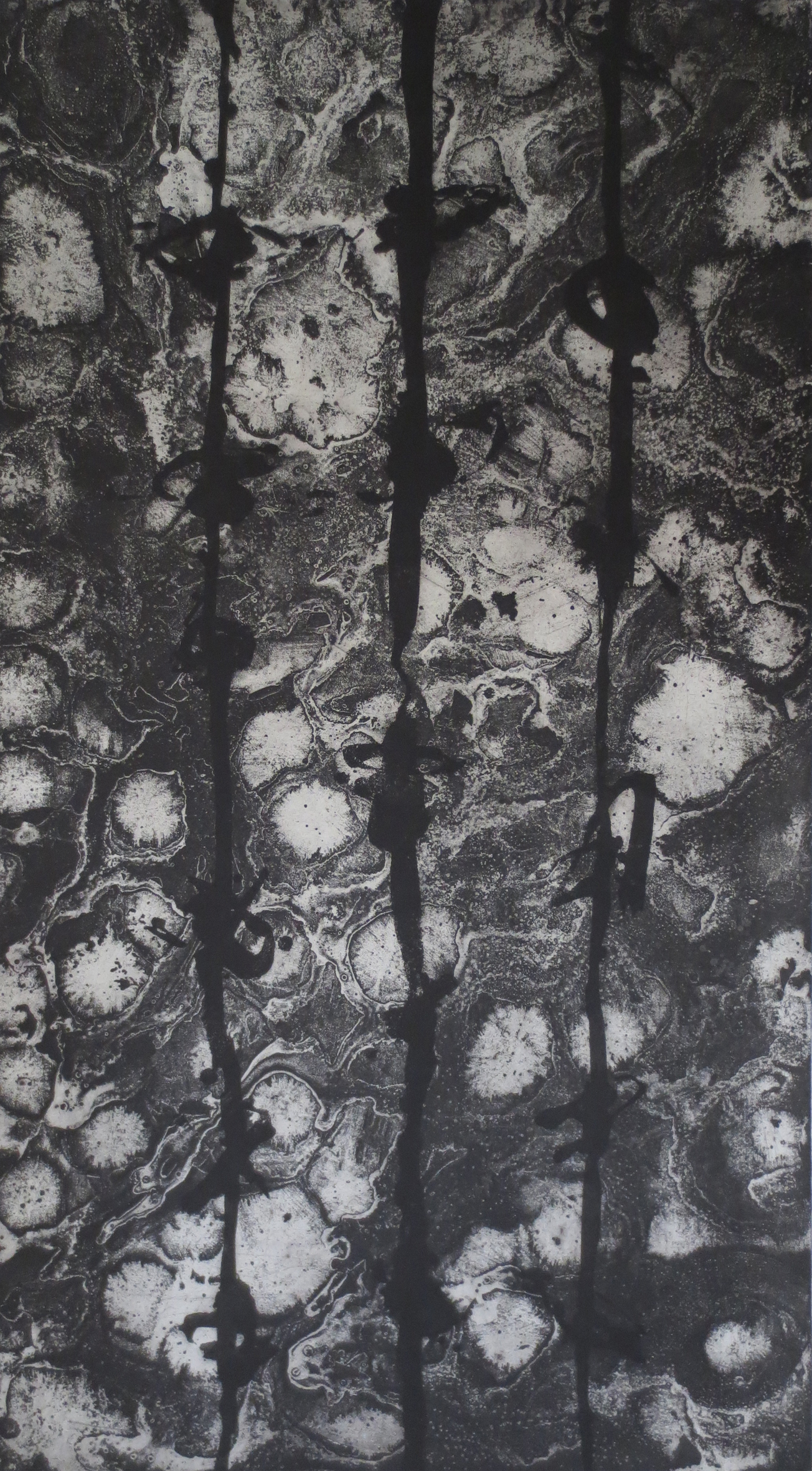 2012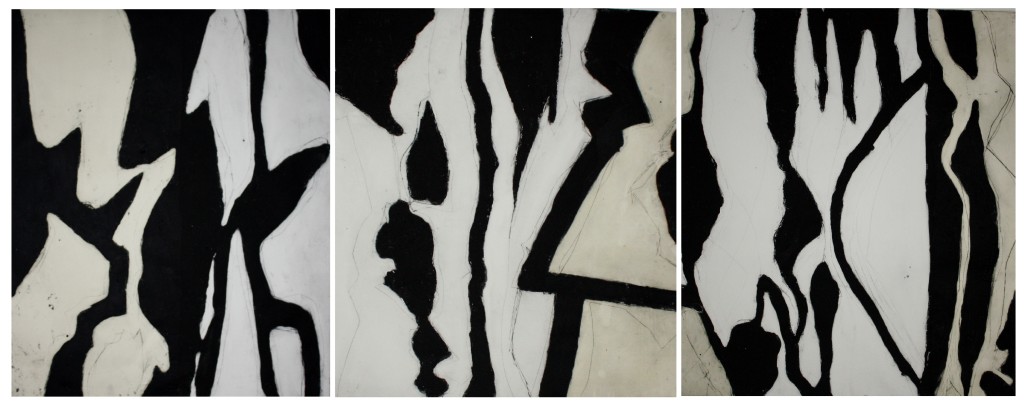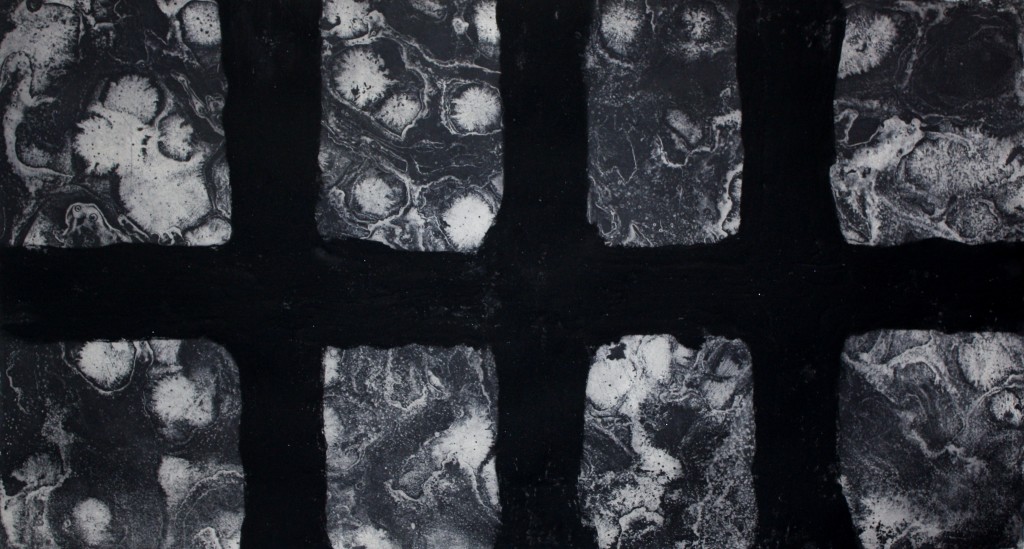 2011
In January 2011 my father died.  I knew I wanted to make work for him, for me, to try and come to terms with his passing.  It took a lot of failing and ultimately led to the series Umbra Sumus, and Time Slides.  The first successful works were the Salix Series, a set of 3 acrylic resist etchings based on the form of the Salix Caprea (weeping willow) tree that we planted in Dad's memory at my family home in St. Albans.  A Yen Ben lemon tree was planted in NZ which referenced by the yellow colour in Salix II.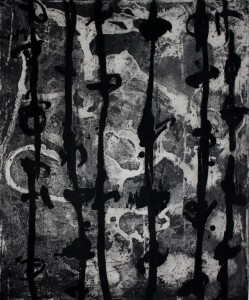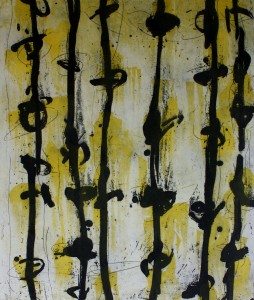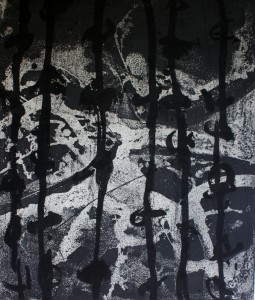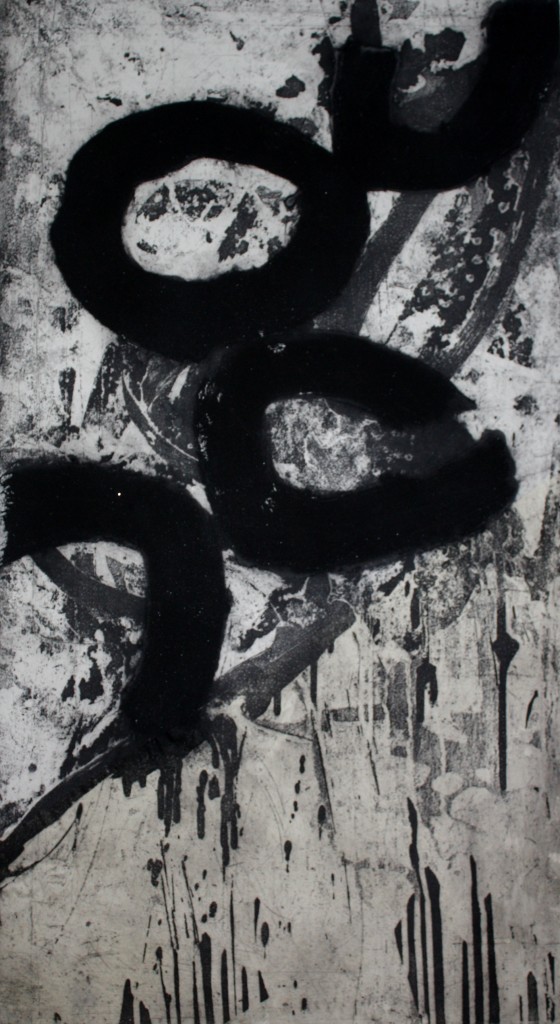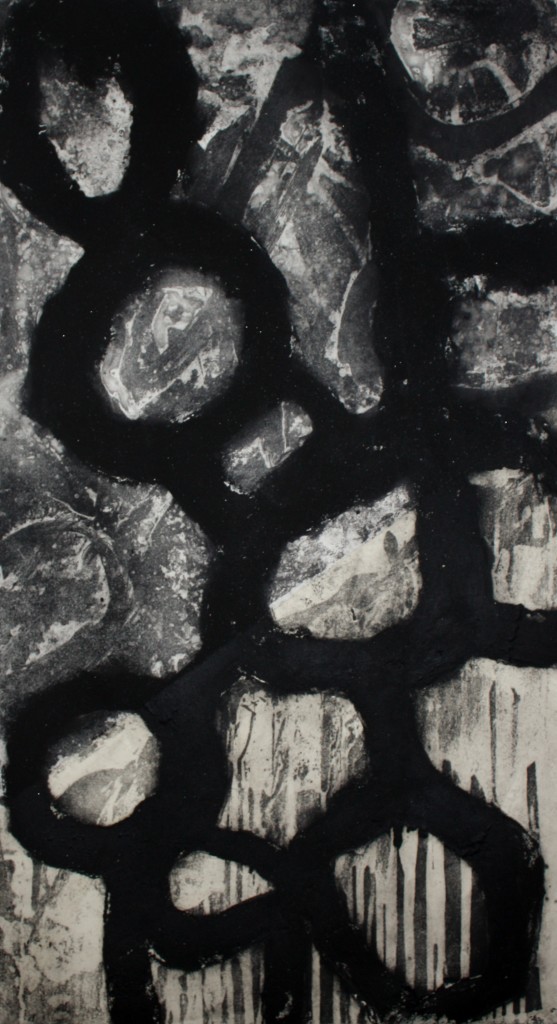 2010
The main series of work made in 2010 was The Harbin Series.  A set of 26 acrylic resist etchings based on Chinese character forms.  Other works (below) included the triptych Black Light, and Petition made for the exhibition Visions of Utopia curated by Warren Feeney at the  Cathedral and the Centre of Contemporary Art in Christchurch, NZ.  The work features facsimile signatures of 18th and 19th century British radical thinkers, writers and worker's rights activists such as  Levellers, Diggers and Chartists.


2009
Nympheas Series
These are 3 plate, one for each colour, acrylic resist etchings 500 x 900mm. based on Monet's, Nympheas (water lily) paintings housed in the Orangerie in Paris .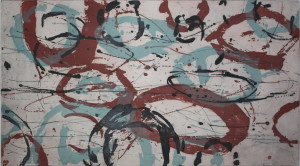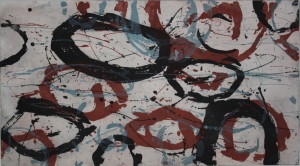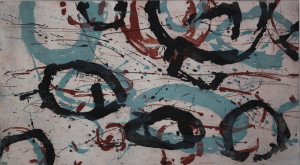 2008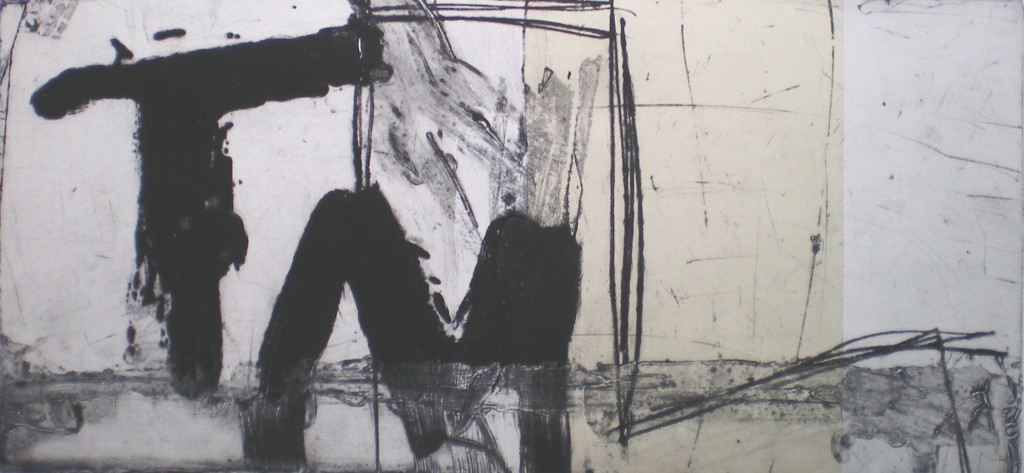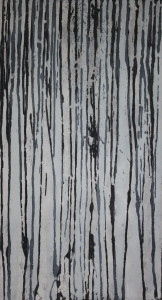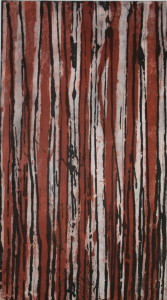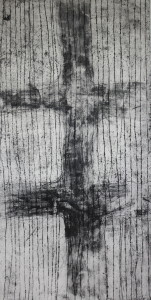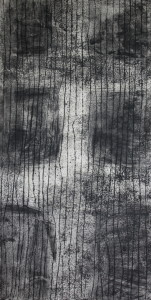 Tolpuddle Series 2007
Made in tribute to the Tolpuddle Martyrs and now in collection at the Tolpuddle Museum in Dorset, England, the Tolpuddle Series is a set of six white ground etchings on copper 200 x 122mm.
The Casa Series 2006
The Casa Series is a set of collagraphs made using carborundum powder.  The images are based on plan views of hotel rooms my partner and I stayed in while travelling around Mexico in 2001. They are all 240 x 240mm.