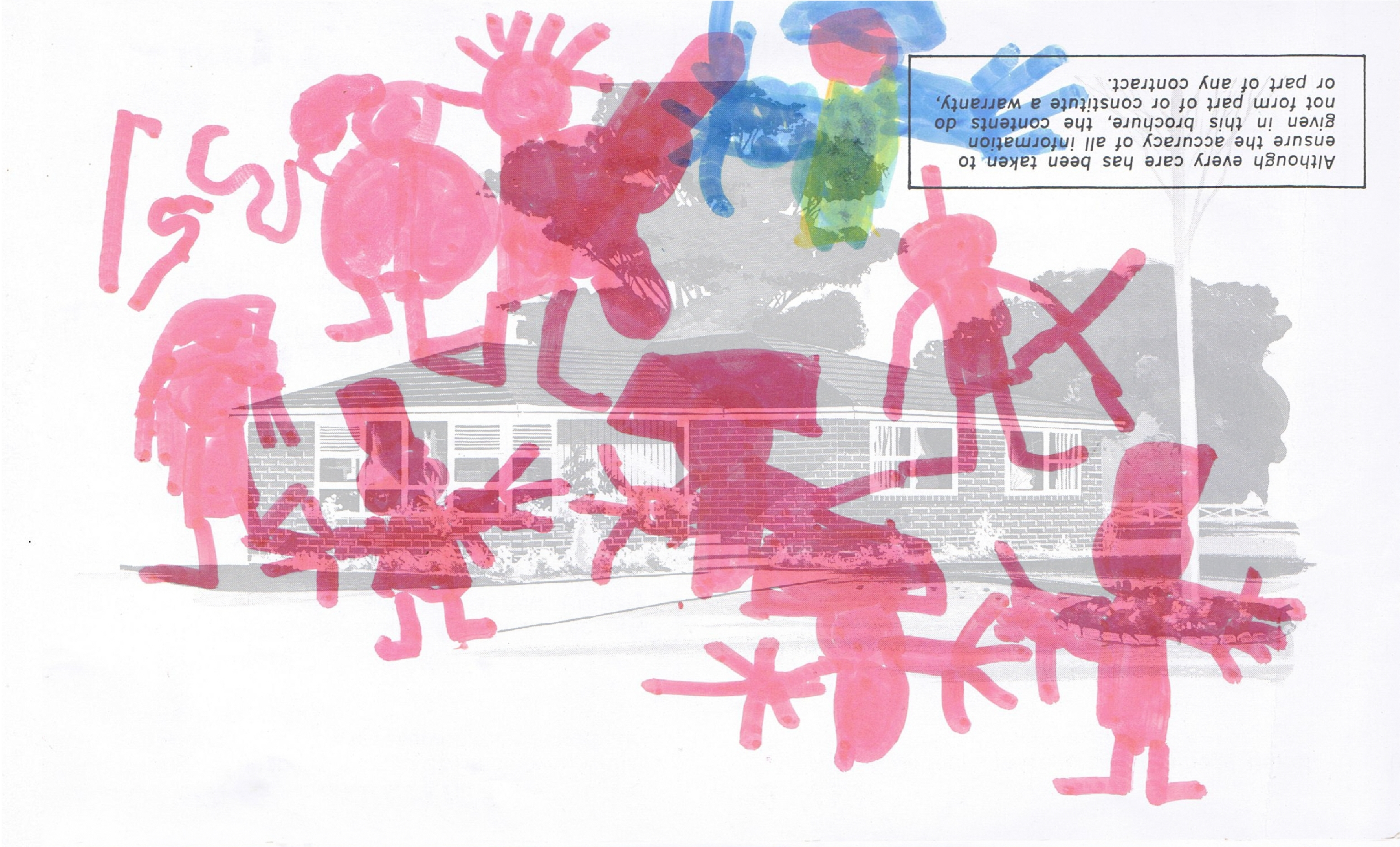 Biography plays an important role in my work.  The memories of place and time and connections both personal and collective to them underlie much of my work.  The temporal nature of video and film and the capturing of time, or at least a point in time, is also part of making any image.  A painting or drawing is the evidence of an act as much as a depiction of a thing.  The processes of printmaking, video and sound recording allow these points in time, these acts, to be reproduced, re-visited and re-presented.
Artist Biography
Born UK, 1964, Mark Graver is an award winning artist printmaker, tutor and curator now based in Kerikeri New Zealand. He established the Wharepuke Print Studio, NZ's only dedicated Non-Toxic Printmaking workshop in 2006 and Art at Wharepuke Gallery 2009 and is author of the printmaking handbook Non-Toxic Printmaking (2011, London, A&C Black).
He has sat on printmaking selection panels in China, Bulgaria and NZ and curated international print projects in the UK and Australia such as Parallel Prints 2013/2015, Combinations, UK 2014 and RE:Print/RE:Present, UK 2015.
His work is held in many public collections around the world including the V&A Museum, London, The Ashmolean Museum, Oxford UK, the National Gallery of Taiwan, The Art Gallery of Ballarat, Australia, Guandong Museum of Art, China, Jinling Museum of Art, Nanjing, China, Penang State Art Gallery and CONARTE – Non Toxic Printmaking Museum Collection, Monterrey, Mexico.
Brief Biography:
1964 -Born, St.Albans, Herts, UK
1969 – Assisted passage to Sydney, Australia (returned to UK 1970)
1984 – Foundation Course Art and Design, Watford College of Art, UK
1985 – 1988 – BA (Hons) Fine Art, Leeds Polytechnic (now Leeds Metropolitan University)
1989 – 1992 – Edinburgh -Guitarist in post-punk band The Vasily Rats (tape sent to John Peel…he must have been busy that day.)
1992 – Moved to Camden Town, London
1993 – Moved to Hackney, London
1994 – 1995 – MA Printmaking, Camberwell College of Arts
1996 – Artist in Residence Intaglio Printmaker, London
1998 – First visit to NZ
2001 – Second visit to NZ
2003 – Moved to NZ
2005 – present -Tutor on North Tec Kerikeri BAA Visual Arts degree programme specialising in Acrylic Resist Etching, Drawing and Art Theory & History.
2005 – Established Wharepuke Print Studio, Kerikeri, NZ
2009 – Established Art at Wharepuke, with Tania Booth, a gallery specialising in international printmaking and exchange projects.
2009 – present – Delivery of  international workshops on acrylic resist etching
2009 – Commissioned to write 'Non-Toxic Printmaking' for A&C Black, London
2011 – 'Non-Toxic Printmaking' published
2013 – Began the Parallel Prints Project – international print portfolio
2014 – Curated Combinations exhibition at Centre for Contemporary Printmaking, Bangor, Northern Ireland
2015- Co-curated with Veronique Chance, RE:Print international printmaking project.
2015 – Curated Parallel Prints NZ/Australia, Art at Wharepuke and Art Gallery of Ballarat, Australia
2015 – With Tania Booth established Wharepuke Art Park Sculpture Trail