The Collage Series are made using scanned images of collage on paper originals. The originals are made using old discarded etchings and Japanese tissue paper.
The Collage Series began in late 2016 as a set of small scale 100 x 100 mm archival inkjet prints.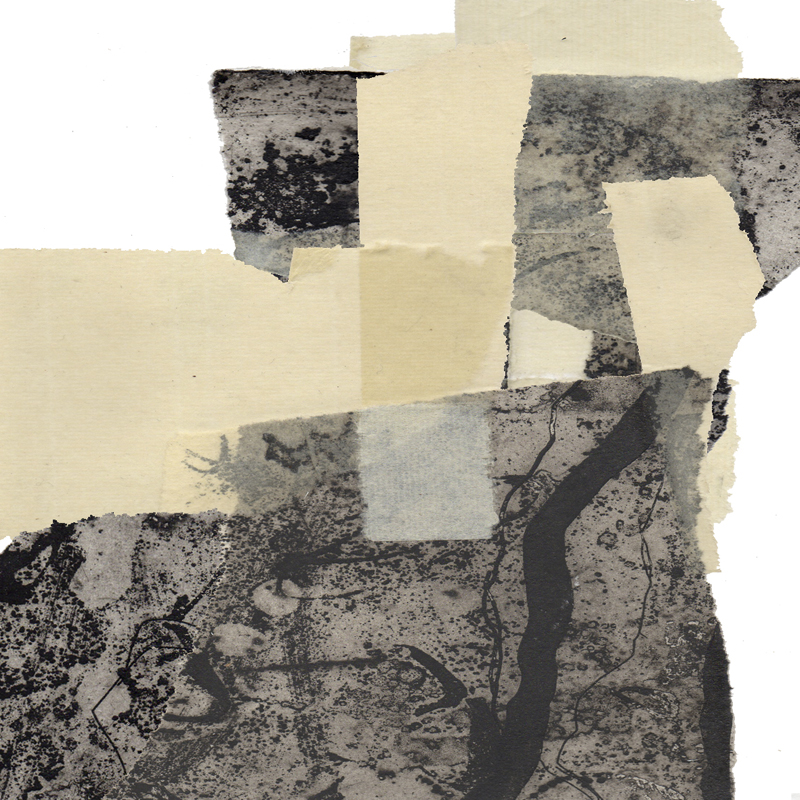 I've always found collage to be a rewarding technique. It is a place to go when you just want to make stuff. Cutting, tearing, sticking, sometimes incorporating drawing, the very nature of its non preciousness gives collage its own freedom. I often recommend it as an approach for students to help develop and evolve ideas or as a way to push through artistic blocks.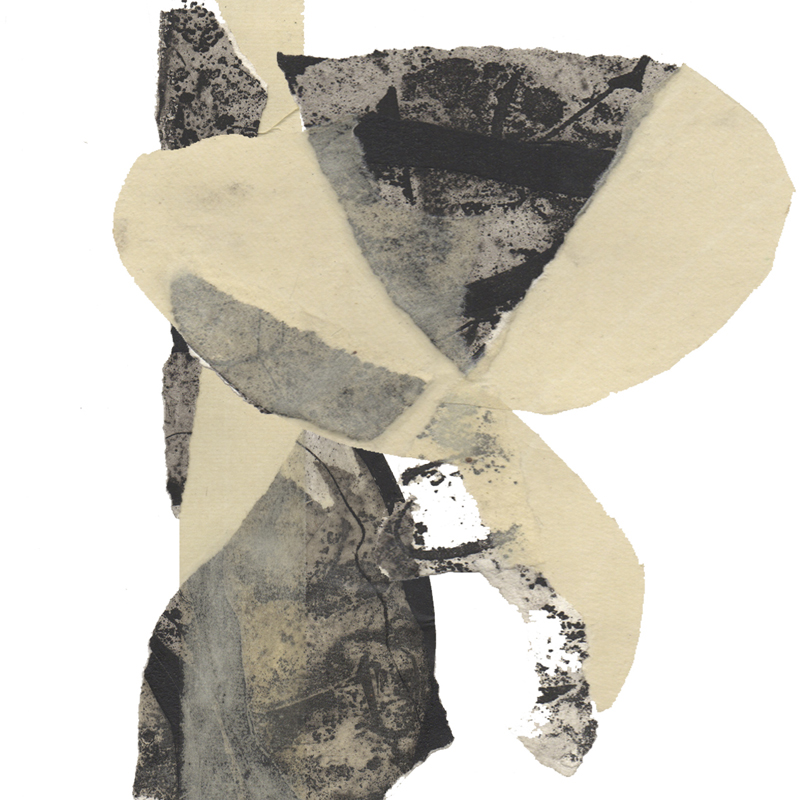 In my own practice I see a strong connection between printmaking, collage, sound and video work. They all employ cutting, pasting and layering to some degree whether actual or digital. Printing with multiple metal plates, layered tracks of sound and moving image are all physically or virtually 'stuck' one on top of the other.
Having scanned the actual, physical collages I then re-cut and re-assemble them digitally to produce prints that look like collaged paper but are in fact flat. My interest here is in the relationship between the haptic/hand made and the virtual/digitally produced reproduction.