Exhibition – Wednesday 9th July – Friday August 1st 2014.
Combinations brought together a group of artists from New Zealand and the UK with a shared interest in hybrid and intermedial approaches to printmaking and the relationship between established print media and evolving technologies.
When it comes to techniques and processes printmaking has a history of adaptability and versatility – it is one of its fundamental strengths – and printmakers have always adapted their craft in tandem with evolutions in technology, often finding artistic applications where they were not necessarily intended.
Combining traditional methods with developments in digital technology and print in a wider context the artists represented here acknowledge both the historical traditions and the technological advancements. Their work is not appropriation of technology for technology's sake but an awareness of the conceptual connections and combinations between the two and includes 3D, video, photopolymer etching and digital prints.
Combinations shares links with a larger project Re:Print/Re:Present, a sustainable, fluid, evolving entity that can develop, expand (or contract) into numerous international exhibitions, exchanges and collaborative research processes and projects with non-hierarchical entry and exit points.
Included artists:
Duncan Bullen – Course Leader Fine Art Printmaking University of Brighton
Veronique Chance – Course Leader in the MA Fine Art and MA Printmaking at Anglia Ruskin University, Cambridge
Nicholas Devison -Independent artist printmaker
Johanna Love – Pathway Leader for MA Printmaking at Camberwell College of Arts
Mark Graver – Director Wharepuke Print Studio, co-Director Art at Wharepuke with Tania Booth, Kerikeri, New Zealand
Stephen Mumberson – Reader in Fine art Printmaking Middlesex University
Duncan Bullen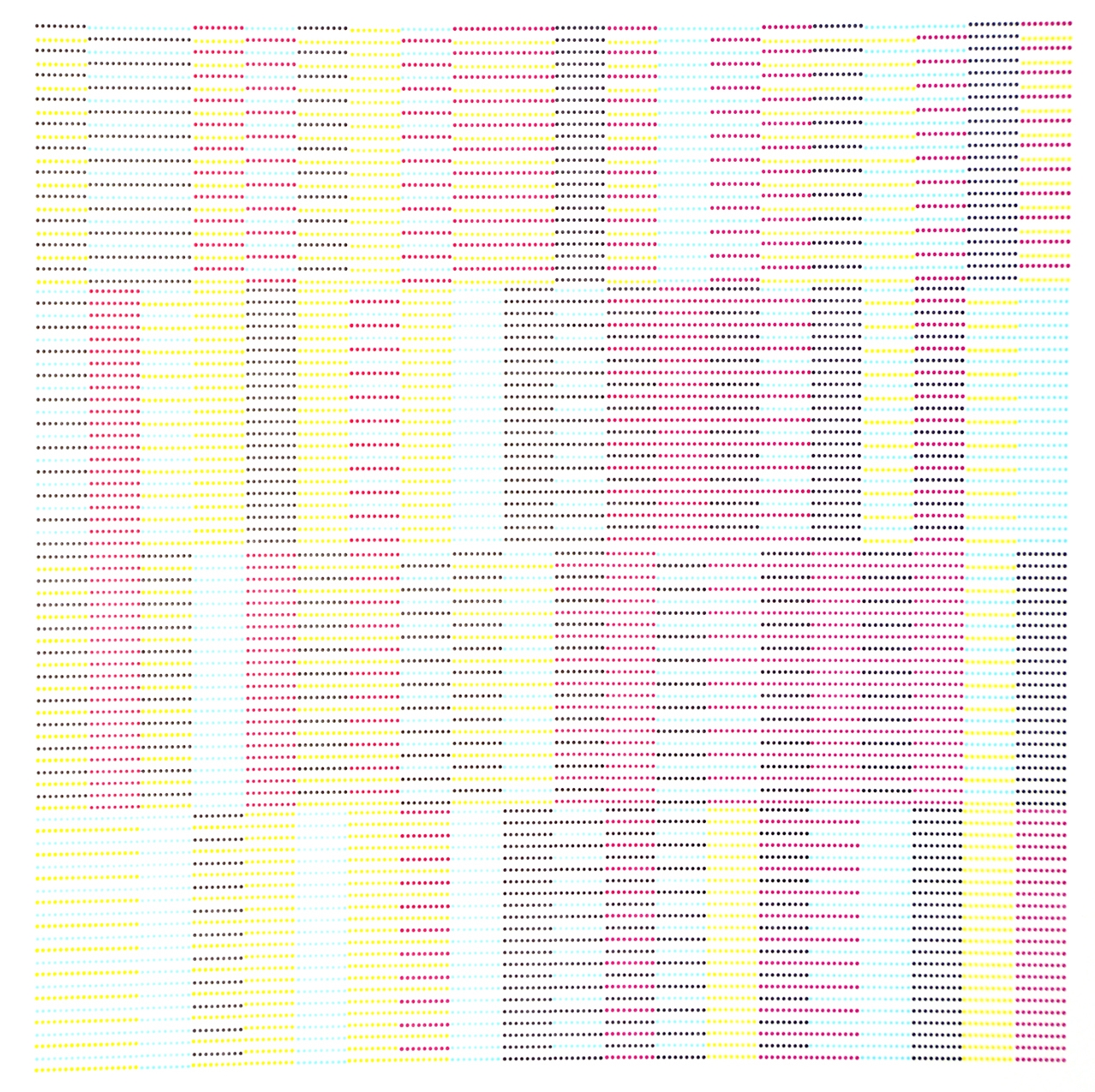 Duncan Bullen's research focuses on drawing and printmaking and employs both haptic and computational methods of construction. Each work is developed through a predetermined and methodical production, designed to activate a field of vision that creates illusory space, colour fields and optical transformation. His work explores fluctuations of human touch, and the more remote precision of the digital mark, in so doing blurring boundaries between drawing and printmaking and between digital and material modes of production.
Characterised by repetition and stasis, Bullen's work imposes its own particular discipline and moment-to-moment awareness, which explores and develops reticence, duration, contingency, evanescence, equanimity, indeterminacy and a deceleration of visual acuity. Recent work has seen Bullen set up predetermined sequences, which present colour or grey-scales individually, equally, without preference or hierarchy, as a set of facts. The works sit somewhere between drawing and print, and are possibly one or the other, both or neither.
Veronique Chance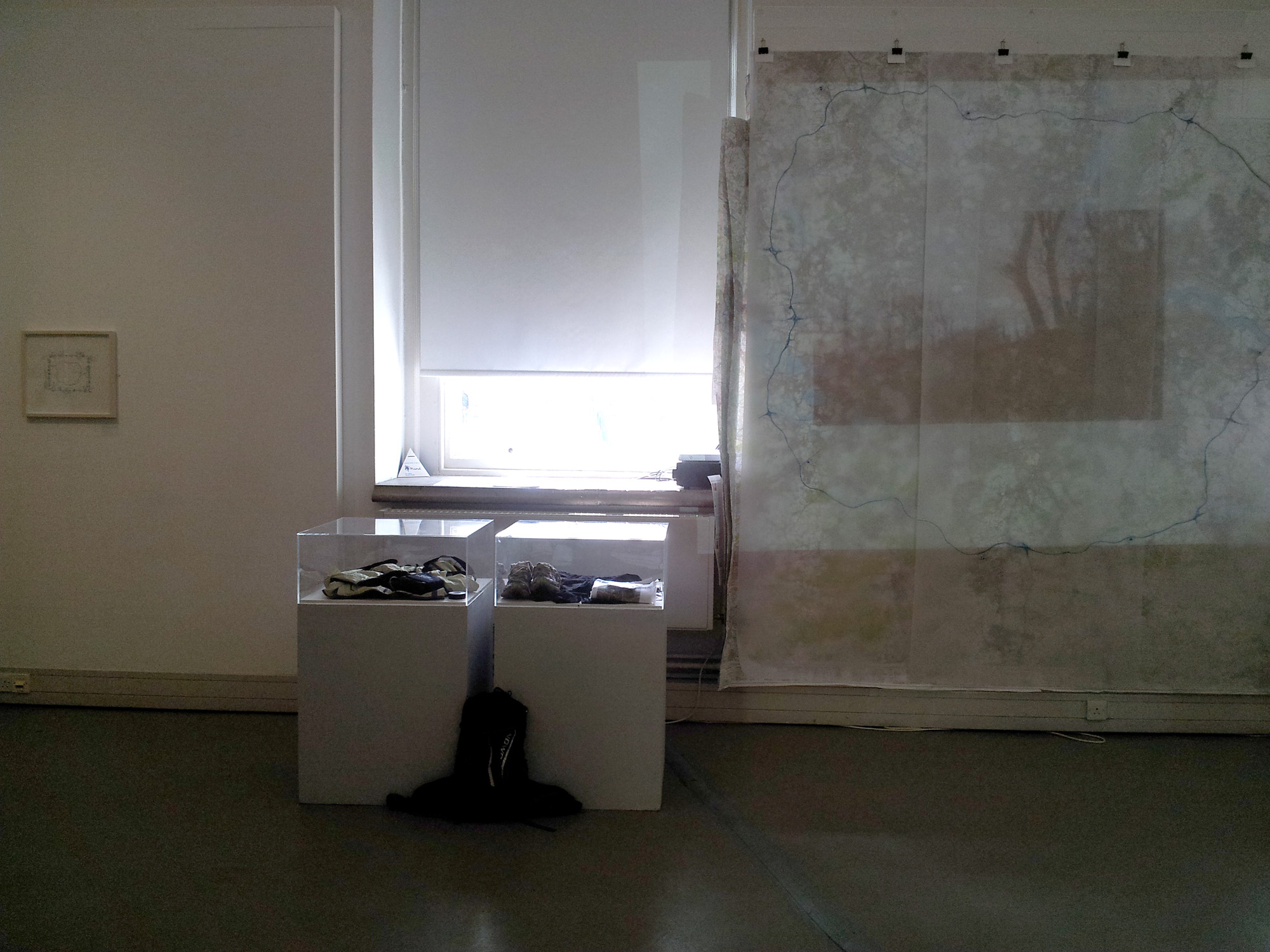 Veronique Chance's practice is mainly photography and video based and has strong links with sculpture, print and performance. Her interests lie in the relationship between the physical presence of the body and its presence as a screen image, through which she examines the impact of visual media technologies on our perceptions of the body as a physical presence.
In recent work Chance has used mobile camera technologies to transmit and record eyeviews whilst performing long-distance runs in the outside environment. The forms part of a larger inquiry regarding the performative nature of human physical activity, which draws on the contexts of performance art practices in pushing the body to the limits of physical endurance. It also concerns itself with the performative nature of technology and of the moving image in documenting the activity itself and as a means of mediating experience.
Nicholas Devison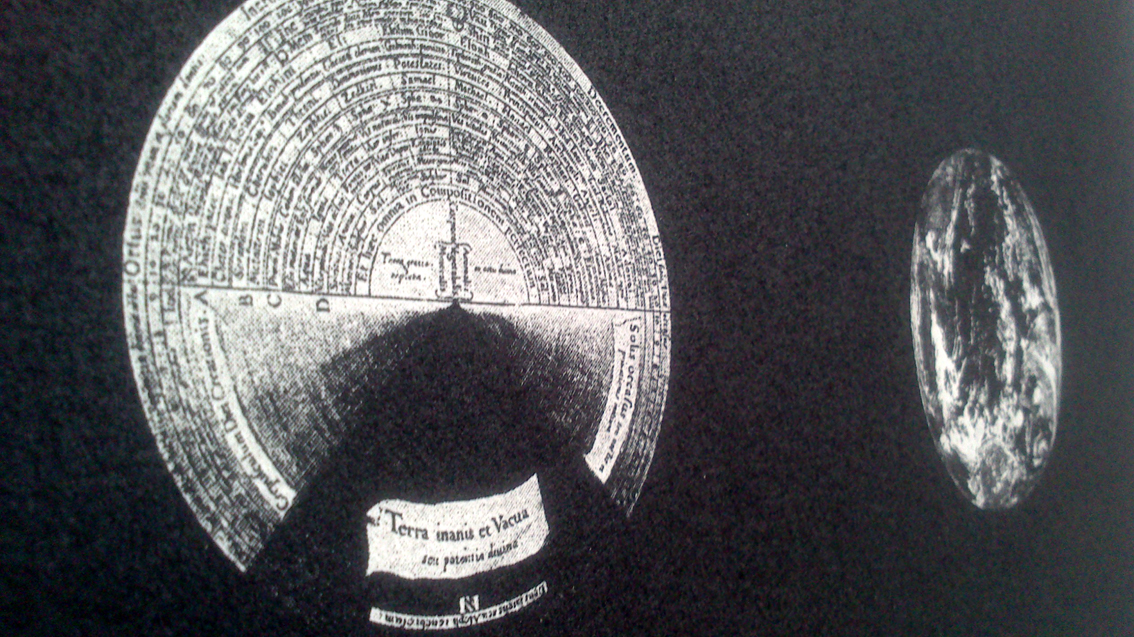 Nicholas Devison mines visual ephemera as a method of elaborating new patterns of meaning from disparate and often fragmented source material. The images reflect his passions and preoccupations – many of which allude to the history of technology, from cosmological diagrams to renaissance perspectival illustration – and are re-presented through an invented ground as a means of exploring ideas of location, mapping, time and space. In making this work he is interested in teasing out the allusions which emerge between invention and appropriation. The resulting connections – which appear simultaneously fixed yet indeterminate, familiar yet incongruous – act for Devison as markers for negotiating meaning within a fluid and unfolding visual field.
Johanna Love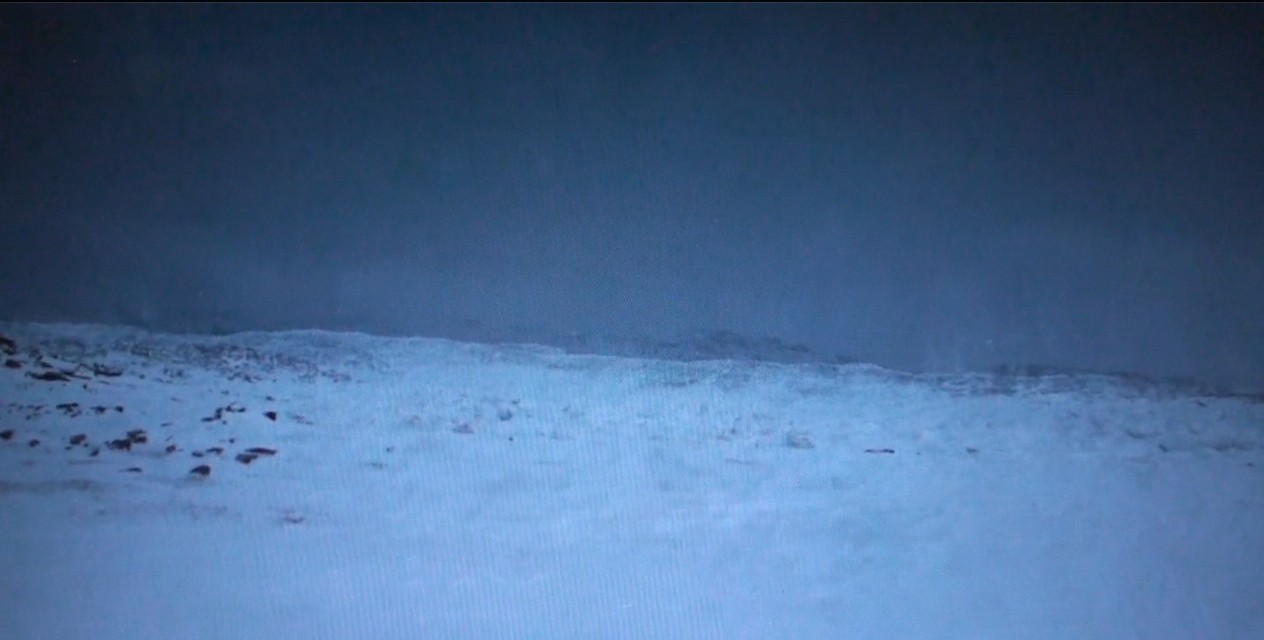 Johanna Love's research and practice explores notions of visual emptiness and temporality through a combination of digital photographic and drawing languages. Love is interested in generating dualities in reading and meaning within images; between material presence of the artists' hand and the dislocated technological mark; between presence and absence and between visual certainty and ambiguity.
Her current works use landscape photographic images as a constructive pictorial device through which to investigate perceptual ambiguity and spatial disjunctions; juxtaposing material and digital imagery to amplify the paradox between beauty and mortality.
Love is intrigued by how images made through various processes may reveal a unique sense of materiality and temporality and how as artists we may use these distinct sensibilities to direct the reading of artworks.
Mark Graver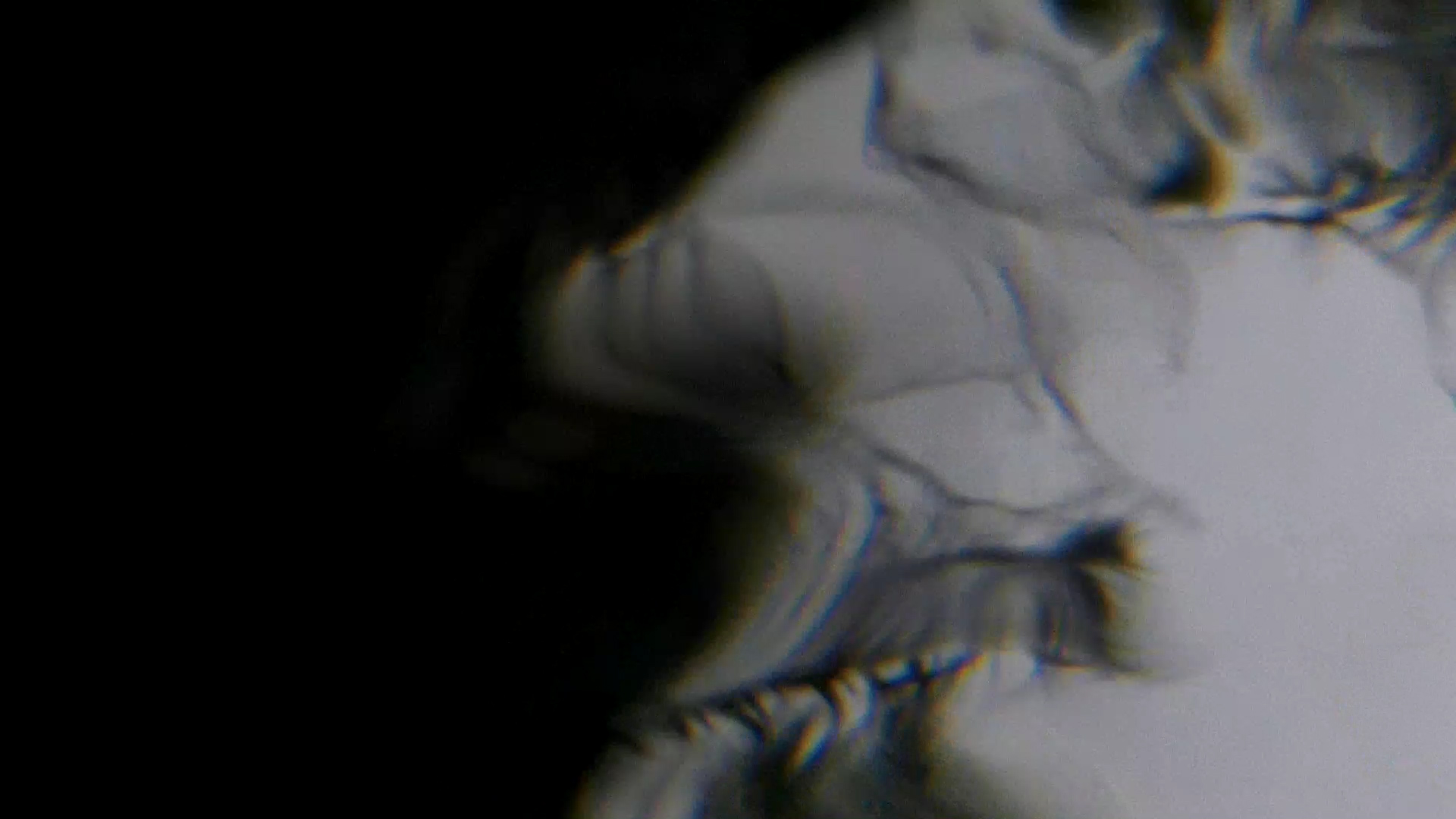 Mark Graver's artistic practice has centered on printmaking since 1985 with the content and context of the work evolving and developing in tandem with new technical and technological processes and approaches to now include video, digital photographic printmaking and sound work alongside 'traditional' handmade works.
Graver's interest is currently concentrated at the point where these approaches meet and cross – the nexus of the editonable act/event/encounter of pulling a print, screening a video or recording a sound, the re-presenting of this act/event/encounter and its relationship to memory, place and time.
Works are related technically, conceptually and through content, often with linked images being manipulated and developed from a single source, and through on-going fluid series of works that can exist individually or as installations that examine the relationships between the temporal and the static.
Stephen Mumberson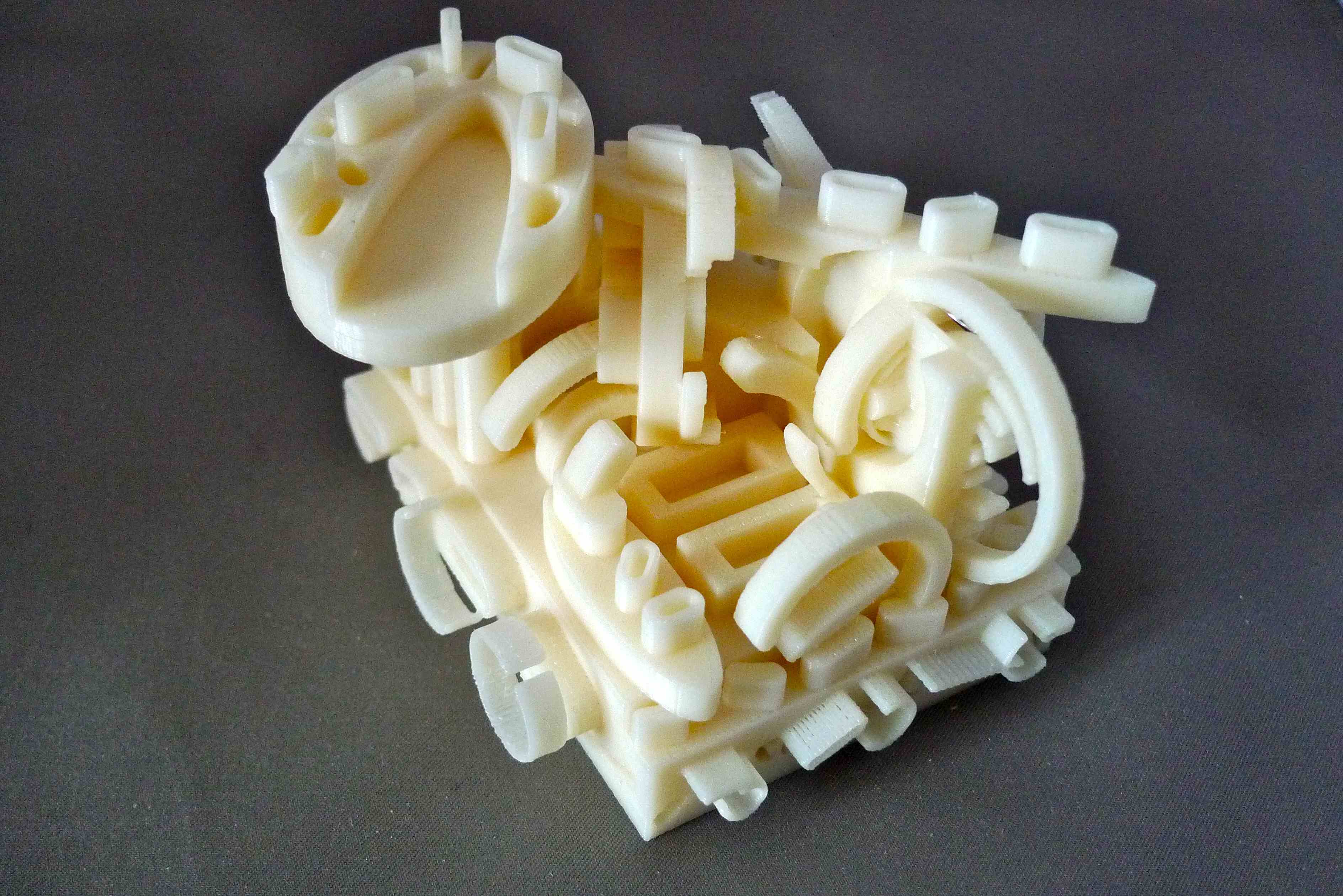 The desire to make printed forms into 3D has influenced Stephen Mumberson's practice for a number of years with early attempts involving the use of relief print and tissue structures.
The availability of several different types of rapid prototyping machines opened up his first chance to draw up a structure in a virtual form and then print the form in layers through a heated inkjet head – line by line, layer by layer. The finest structures could be printed with a support plastic material that was removed by being dissolvable in a chemical bath.
This allowed for a great freedom of invention, formal creation and the further development of ideas.
The advancements in 3D print technology allow Mumberson to improvise and collage in a virtual world then print out forms with an open and unpredictable expression influenced by his continued interest in architecture, organic geometry and a desire to stretch print imagery over a sculptural form.
Working with a machine using ABS plastic at Middlesex University Mumberson drew in Solid Works software using a very basic set of rules to construct the 3D Prints.