The Tree Series began in late December 2016. The work is an on-going series of archival digital prints in a vertical format 1120 x 255 mm.
The images are mostly composite photographs digitally manipulated then printed on Somerset etching paper with an archival inkjet printer.
Most of the source photographs come from the trees in the subtropical garden at Wharepuke, an award winning New Zealand Garden Trust garden of significance, and the immediate surrounds.
As with other series there is the potential to expand this to other places, and other countries.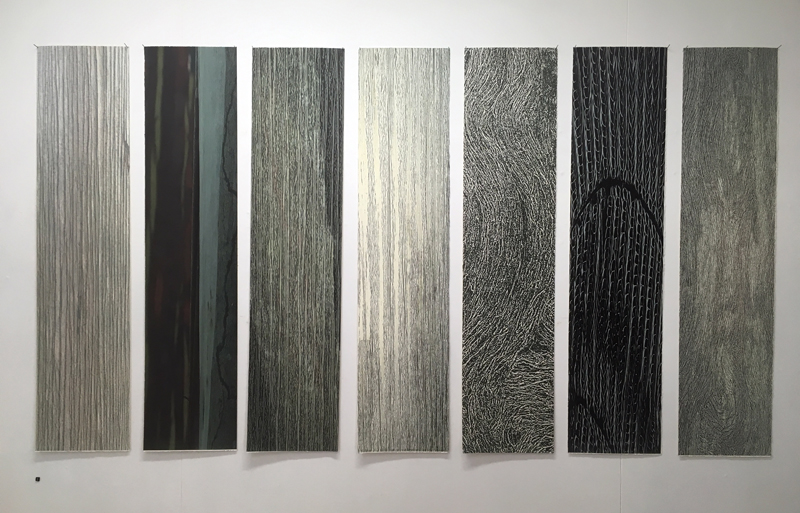 Trees have been an influence in my work for a long time, usually as abstracted forms or textures. They can represent place, time, memorial plantings, human impact on nature, history, colonisation or simply wonder at the natural world.
Small works from the Garden Series feature forms observed in and around the garden at Wharepuke.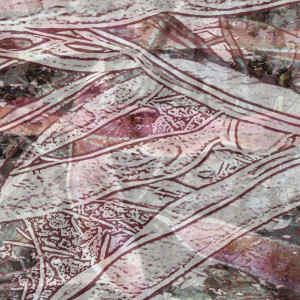 The Salix Series is directly related to a Salix Caprea, a small weeping willow tree we planted in England for my Dad when he died.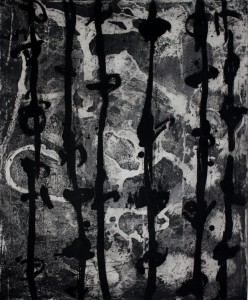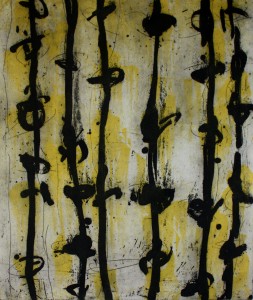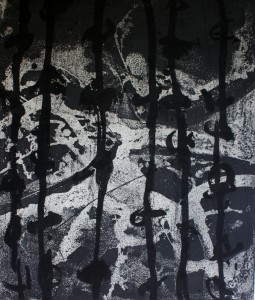 and a number of prints from the Umbra Sumus series also relate to trees.